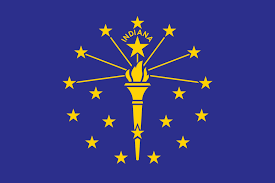 Indiana Philosophical Association
Spring 2021 Meeting, 9-10 April 2021
In conjunction with the
Indiana Academies Symposium: Beyond Boundaries
A virtual event | IPA Program (PDF)
Keynote Speaker
Stuart Glennan
Harry T. Ice Professor of Philosophy
Butler University
Keynote Address:
"What shall we say caused the Capitol insurrection?
Some remarks on how to select a causal explanation"
Abstract
When an event like the US Capitol insurrection occurs, we want an explanation. Why did it happen? What caused it? In truth though, this event, like all events, has countless causes, and the request for an explanation is to select some small subset of these causes as ones that we should care about. Philosophical theories of causation and causal explanation are not generally good at addressing this selection problem, because they are focused on the problems of characterizing genuine causes and causal explanations, and distinguishing them from spurious causes and causal explanations. When pressed on this matter, philosophers will typically claim that the selection problem is pragmatic: it just depends upon what you are interested in. While such a response is doubtless true, it gives no insight into the selection problem. Hopefully we can do better. In this talk I shall use the case of the Capitol insurrection to suggest some principles for selecting causal explanations we should care about.

Full program here (PDF).

Meeting Information

Registration.
Registration for the Beyond Boundaries - Indiana Academies Symposium is now open and provides access to the IPA sessions and keynote address. Please check the IPA and Beyond Boundaries websites for updated information. Updates will also be distributed on the IPA listserv.

The IPA thanks Hanover College for hosting this website. The College is not responsible for the content of these pages.

<!=================== END TABLE, END BODY ==================>