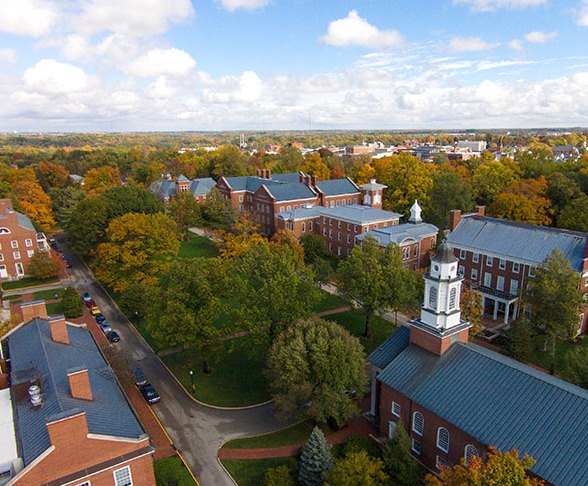 Indiana Philosophical Association
Spring 2022 Workshop, 18 March 2022
Wabash College, Crawfordsville, Indiana
Keynote Address
"Entropic Themes in the History of Philosophy"
Shannon Mussett
Utah Valley University
The program for our Spring Workshop is available here (PDF).
Meeting information is listed below.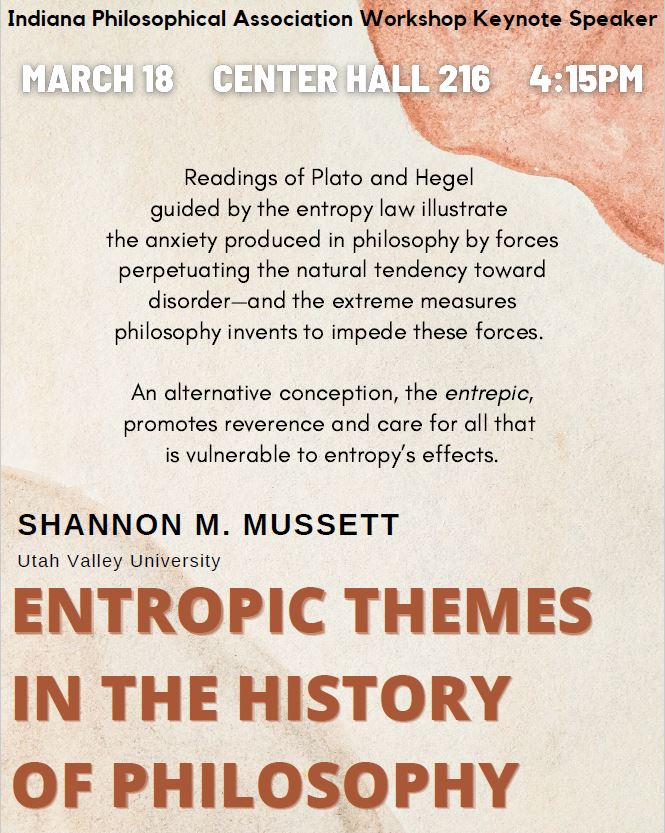 Meeting Information
Registration.
There will be a registration desk in the lobby outside the conference room. Registration is also possible online here. Registration fees are $20.00 for faculty and $10.00 for graduate students; undergraduates are welcome to attend the conference at no charge. When prompted to "add a note" on the confirmation page, please enter your name and professional affiliation. If you are paying registration fees for more than one conference participant, please include the names and professional affiliations of everyone you would like to register.
Driving, Parking and Lodging Info.

Driving directions to Wabash College (with lodging recommendations): here
Driving directions to Trippet Hall: here (PDF)
Wabash College campus map: here (PDF)

The IPA thanks Hanover College for hosting this website. The College is not responsible for the content of these pages.